Signs That You Are Choosing the Right Restoration Company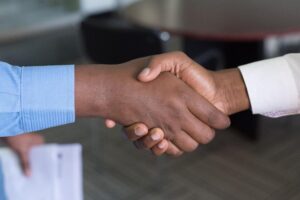 Regardless of the type of disaster, if it destroys your home or workplace, it may cause a lot of grief and suffering for both individuals and business leaders. To be sure, recovering from a calamity that has flooded most of your possessions and expensive furnishings or a fire that has destroyed a major portion of your property until it is destroyed by fire is a difficult task. Following a significant disaster, the process of rebuilding your home to a pre-disaster condition that is a comfortable and safe living environment would be demanding, costly, and time-consuming.
Water, storm, fire, or other disaster-damaged property will undoubtedly require you to call a disaster restoration company. However, homeowners would never want to entrust their house to an unprofessional service provider, given the high costs. Everyone wants to get the most out of their investment by utilizing the abilities of a reputable catastrophe restoration service provider.
A reputable restoration company will take the necessary steps to restore the damaged areas of your home or business, whether you need to clean up heavy soot and smoke from a fire or deal with a flood caused by broken plumbing. Here are a few signs to ensure you have chosen the best disaster restoration service in Dallas.
1.    It Is a Local Firm for Disaster Restoration
It is critical to select a qualified disaster restoration service in Dallas. A local company is more familiar with the weather patterns and environment in your region. The specialists' appraisal can be improved due to their years of experience dealing with constructions peculiar to the area. Selecting local restoration service providers also helps you to find their offices. As a result, you know where to look and how to contact them if an issue arises following services. Finally, a local service provider will want to maintain a positive reputation, so that city businesses continue to return, leading to a better client experience and workmanship.
2.    It Serves Around the Clock
A calamity, such as heavy rain and subsequent flooding, can cause severe water damage to your home, as well as damage to your goods, walls, flooring, and so on. Moisture and water penetration through items simply exacerbate the difficulties and make them more serious the longer they go neglected, resulting in a decline in the value of your property and costing you a lot of money.
It is important to choose a disaster restoration company that will respond quickly and come almost immediately after you contact the company. Because water and fire damage is unpredictable, consider hiring a company that responds to emergencies around the clock. A competent service provider you can rely on at all hours of the day or night is someone who deserves to work on your property and is worth every penny you pay.
3.    They Have a Proper Certification and License
It is therefore critical to choose a professional who is certified and insured. Insurance is a valuable tool that protects both the professionals operating on-site and the client. General liability insurance will cover any injuries to workers or the owner that occur due to the repair and replacement procedure. They will also be able to assist throughout the process and negotiate your insurance claims.
Conduct a background check and look for a damage restoration company in your state that is completely certified and insured. A contractor must meet this demanding set of qualifications to be recognized as a licensed disaster restoration service and to perform a specific service such as mold remediation.
A registered damage restoration company demonstrates that it has had extensive experience and training and keeps its skills up to date. Certifications from reputable industry organizations should not be neglected as they are a powerful signal of professional commitment.
4.    They Have a Great Reputation in Your Area
Untrustworthy restoration companies routinely ensnare residents following hurricanes and other weather disasters. You must take all necessary steps to avoid falling prey to shady businesses and expertise. We recommend you to look for a reliable damage restoration company in Dallas with strong recommendations from local clientele, such as your family, colleagues, and acquaintances, because they may give significant insights into a firm's competence and ability. You may also look at their reviews on social media. Ask whether the restoration services were reasonably priced or whether the contractor arrived on time during a crisis.
5.    They Do Not Hesitate in Offering a Specific Action Plan
A professional damage restoration company in Dallas will offer you a thorough, dependable assessment of actual damage, essential maintenance and repairs, and estimated expenses. The strategy will include all of the steps necessary to return your home to its original, perfect state. This technique seeks to equip you with enough knowledge to make sound decisions about how to continue.
911 Restoration of Dallas
Professional disaster restoration companies, such as 911 Restoration of Dallas will change your damaged property in an instant. We are a reputable organization that offers high-quality restoration services for both interior and external damage. Our staff can handle everything from house roof installation to disaster repair and mold removal – we've got you covered!