Why You Shouldn't Leave Mold in Your Home or Office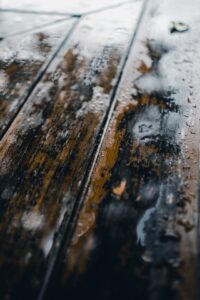 More than 50% of American homes are affected by molds. What's even more surprising is that a whopping 28% of the population carries mold-related genes that put them at risk of mold-related health issues.
Molds are not always harmful. Outdoor molds are a vital part of an ecosystem as they are responsible for breaking down dead substances. However, indoor molds can be more harmful than you think. From asthma to eye infections and allergies, indoor molds can cause various health concerns.
A mold problem is not easy to deal with. A fail attempt at removing mold can result in further mold spread. It's a problem that only professional home remediation experts can deal with.
The presence of mold in the house and office can cause an array of problems. From health issues to unpleasant odor, there's so much you will have to deal with.
Before discussing why mold or mildew is harmful for your home and office, let's discuss the causes of mold:
Causes of Mold
Molds grow in damp environments. Other factors that contribute to mold growth include high interior humidity and the absence of sunlight. Molds grow fastest in temperatures above 60 degrees.
Leaks, rainwater, and severe forms of flooding can cause mold growth. They can grow on damp surfaces within 24 to 48 hours and spread through air and water. Mold sickness begins as soon as you inhale mold spores.
Mold Facts That You Should Know
There are over 300,000 mold species in the world
We are exposed to mold regularly
Molds can grow on cardboard, paper products, ceiling tiles, wood products, and even Christmas trees
Painting over mold on ceilings and walls doesn't solve the problem
Most insurance policies don't cover mold
Constant exposure to mold is what causes health issues
Why You Shouldn't Leave Mold in Your House or Office
Here are few reasons why mold is a safety hazard:
It Can Trigger Serious Health Conditions
Molds can cause shortness of breath, lung irritation, allergies, and eye and skin problems. Infants, elderlies, and people with asthma and compromised immune systems are at a greater risk of getting mold sickness.
Here are a few signs that you might be dealing with a mold problem in your house or office:
Your asthma and allergies worsen as soon as you step into your house or office
You have a cold that doesn't go away
You are dealing with skin and eye irritation
The wall paint is peeling off
You feel better when you step out of the house or office
It Decreases the Value of Your House and Office
One of the main reasons you shouldn't let mold grow in your house and office is that it can decrease the value of your property. Mold cannot cause structural damage to the house. But it can damage your belongings and important documents.
It Causes a Musty, Earthy Odor
If you have previously dealt with a mold problem in your house or office, you might probably know how bad it smells. Exposure to mVOCs can cause nasal irritation, dizziness, fatigue, nausea, and severe headaches.
Therefore, mold remediation experts get rid of mold odor by deodorizing the property after mold removal.
Commonly Asked Questions Regarding Mold Remediation
How Long Does Mold Remediation Take?
Mold remediation takes one to five days, depending on the severity of the problem. The mold remediation experts first inspect the property to evaluate the extent of the problem. Then, they come up with a plan and begin discarding molded materials from the property.
They also fix moisture problems that contribute to mold spread. You can expect the mold remediation company to guide you regarding what you need to do to prevent mold problems in the future.
Why Shouldn't You Remove Mold on Your Own?
You can remove mold on your own if the infested area is less than 10 feet. However, if you have asthma or a compromised immune system due to an underlying condition, it's better that you call mold remediation experts.
Most of the time, they don't even let home and business owners stay at the property. This is to ensure that you and your family remain safe. You will have to wear proper safety kits if you want to revisit the property.
One more reason why you shouldn't deal with a mold problem on your own is that you probably don't have the industrial-level equipment that they do.
What Should I Do to Prevent Mold?
Repair leaks as soon as possible
Make sure that the rain gutters are not clogged and they continue to move the rainwater away from the house
Keep the inside humidity levels less than 60 degrees at any cost
Don't ever ignore wet spills
Use mold-resistant products
Install moisture detectors to control the indoor moisture levels
Use household exhaust fans in the kitchen and bathroom
Call the home restoration experts when you are dealing with water damage
Clean the carpets as soon as you smell a musty and unpleasant odor
Keep a check on your washing machine to ensure that it's not leaking water
Open windows to ventilate your house
Use a dehumidifier to reduce humidity levels in your home or office
Looking for Experienced and Reliable Mold Remediation Experts in Dallas?
If you are on the lookout for an experienced and qualified home restoration company, you shouldn't look any further than 911 Restoration of Dallas.
The mold remediation experts will reach your property in no time to run a thorough inspection. Not only will they remove mold, but they will also guide you regarding preventing it in the future.
They come up with a remediation plan and take quick measures to ensure that you move back to your house as quickly as possible. They are backed by years of experience and knowledge. 911 Restoration of Dallas is the mold remediation company that you can trust!