About 911 Restoration of Dallas
Meet the Owner:
Eric Singh, the owner of 911 Restoration of Dallas doesn't just like restoring houses, he loves the idea of giving people back the foundation for their dreams.
Our teams of IICRC certified specialists pride themselves on being able to save and salvage instead of replace things in homes and businesses. This is merely a part of always putting the customer first.
This way our clients are always kept in the loop and have every confidence in their abilities and that of his crew too. Eric understands the headache that our clients go through after a disaster. Giving our customers peace of mind is our number one priority.
Tricks Of The Water Damage Trade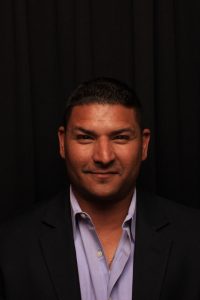 We go the extra mile for all of our customers no matter what situation they find themselves in. One way we like to show this every year is through the Soupmobile, which provides sustenance to those in need.
Beyond giving people a hearty meal and our signature infectious charm, we also like to provide people with the information they need to help themselves prevent calamities from ever happening in the first place.
One thing that we make sure to tell all of our clients, is to never disturb a mold growth. Doing so will cause the mold spores to propagate through the air where they can land in other areas of your home and begin growing.
This is why we offer a free visual mold inspection for any homeowner that fears the worst.
Additionally, Eric and the professionals with 911 Restoration of Dallas agree that a regular inspection performed by a service professional with a camera scope is the only way to be certain that there are no future problems waiting to happen.
Providing Through Perseverance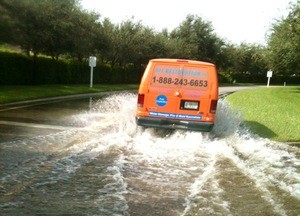 We have been the solution to restoration challenges of all kinds and sizes. But one of the biggest challenges we face regularly is watching people get themselves in more trouble.
On one occasion we were called in to a commercial water loss in a plaza with other businesses surrounding it.
Initially we were only asked to do work on the one property, but seeing that these properties were not moving quickly to solve the problems, we offered our services to those units too.
Eventually after checking in on these businesses for some time, we were asked to perform restoration work on them too.
If your home or business is experiencing a water damage restoration loss and you want to be taken care of by a total expert with your best interests in mind, then give our crew with 911 Restoration of Dallas a call today!