Fire Damage Restoration in Dallas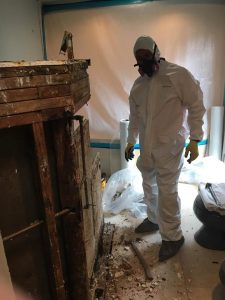 A fire can start in a matter of seconds, and it can engulf a property within minutes, which is why it is so important to be aware of your surroundings and any fire hazards that might be present.
911 Restoration of Dallas considers itself to be a fire information center, so their staff members can answer any questions you may have regarding the fire damage restoration in Dallas.
The highly trained technicians should be our go-to source for fire restoration in Dallas, DeSoto, and Lancaster. They will implement soot and ash removal, smoke restoration, and odor removal.
We also provide complete property restoration service, which includes water extraction Dallas services to repair the damage created by the fire hoses during the extinguishing process.
Call 911 Restoration of East Dallas when you need a free fire damage assessment after a fire has impacted your home or business, and we will provide the reconstruction and renovations to make your property look new again. call 911 Restoration of Dallas at our number 972-217-8245
Water And Fire Damage Restoration Go Hand-In-Hand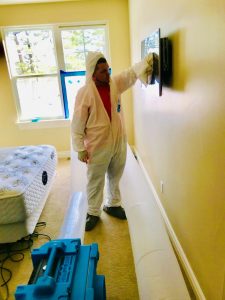 The fire restoration contractors in Dallas has seen all the different ways that fire and water can impact homes and businesses in the community.
When a home fire does occur, the primary objective is to put it out as quickly as possible, and that tends to involve using as much water as is necessary to eliminate the chances of flames flaring back up completely.
Unfortunately, this creates an excessive amount of floodwater that then requires experienced, capable technicians to eliminate the water damage effectively.
When the water from the fire hoses mixes with ash, soot, and smoke residue, it creates sludge, tar, and mud. Technicians will use advanced techniques to remove the gray water, smoke stains, and odor, as well as clean dishes, surfaces, and furniture.
Call 911 Restoration of Dallas when you need a team that cares and understands your needs, and they will make sure your property completely recovers from any fire damage. Call 911 Restoration at 972-217-8245 and see how we can help you.
Permanent Smoke And Odor Removal Services
When a fire occurs, it tends to send acidic smoke throughout the entire property by flowing through the ventilation system. The air ducts that generate warm air in the property will also transport the smoke from a fire to other rooms of the home.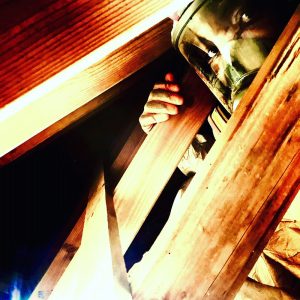 To keep smoke from permeating the entire home, it is critical to receive professional smoke restoration services. These services will address the smoke odor and tar stains on the walls and ceiling.
If you are a property owner and feel you are equipped to implement DIY smoke removal techniques, you may want to hold off and wait for 911 Restoration of Dallas to take the lead.
Improper smoke and ash removal services will actually lead to more damage. By using the incorrect cleaning agents, you can spread the smoke residue and deepen the surface stains.
We use cleaning agents that will not only completely remove every trace of smoke, but that are eco-friendly and won't harm the environment. So, call 911 Restoration of Dallas when you need a Fresh Start after a fire, and the technicians will provide you with the fire damage restoration services you deserve. Please call us at 972-217-8245
Serving the communities of Canton, Cedar Hill, Dallas, Ennis, Garland, Grapevine, Kaufman, Lancaster, Red Oak and surrounding areas.