Water Damage Restoration Dallas
911 Restoration of Dallas goes hand-in-hand with the whole concept of water damage restoration work. This is because we know not only how to take care of the problems caused by water damage, but also how to take care of the people in these situations.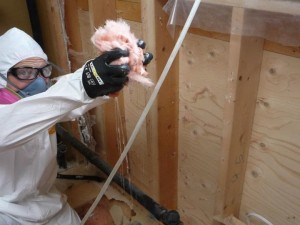 By giving people a fresh perspective when we take care of them and their homes, we have a true knack for putting people at ease after any situation.
We know all too well about water damage and how its effects must be ameliorated quickly to prevent the problems from getting worse. Preventing the escalation of a loss will help to keep the costs down.
This is something we try to bring to every job he and his crews work on, and it is one of the reasons why our water damage restoration crews are so highly respected within the industry and the Dallas-Fort Worth area as a whole.
Our crews aren't just here to take care of any water damage that has flooded your home, or a sewage backup that has occurred while you are away.
They are also passionate about making sure to always put the customer first no matter what situations has occurred. They are the ones you can rely on to take care of you and your home whenever water damage strikes.
If you aren't going to be able to be there while the restoration work is taking place, we want you to know that it won't jeopardize the security of your lifestyle because he and his crews will be there to take care of everything.
We Take On Mega Disasters Too
Our crews of highly trained and IICRC certified experts can help you take on the worst that nature has to bring.
Here are some things that the 911 Restoration Dallas team do that sets them apart:
Taking time to care for people.
Bringing a positive and fresh attitude to every water damage job.
Calming the worries of people in need.
Showing people through the water damage chaos.
According to "Sperling's Best Places to Live" list, Dallas ranks as the highest risk of disaster due to the potential for hurricanes, tornadoes, heat waves and extreme weather events of all kinds, which means that disaster can come in many forms for the good people of Dallas.
This is why our team is totally ready at all times to take on anything from flooding to fires and everything in between.
There isn't any obstacle in the world of restoration work that we aren't capable of doing with complete care and confidence.
Bringing You Peace Of Mind
One of the most important things that our teams of professionals bring to every job is not just an extraordinary sense of professionalism, but also the ability to take the worry out of these situations for homeowners.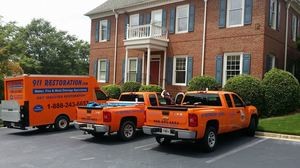 It's a unfortunate situation for people to be in when a flood takes out their living room, or the roof caves in and they need to relocate for a week.
With the steady and trustworthy hand of 911 Restoration Dallas experts on the job, there is nothing to worry about.
When it comes to safety and security, we know how to ensure that not only are your belongings safe after an event such as a flood, but also your home as a whole.
We can take care of the damage, but also all of the logistics to make your life easier.
In fact we can even file your insurance claim for you, so that you can concentrate on the other things in your life that matter like your family. Trust in the water damage restoration team with 911 Restoration of Dallas will take care of you, so call today!