Mold Removal in Dallas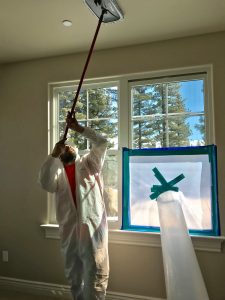 Dallas's humid, subtropical climate creates the perfect environment for mold to flourish, especially during the springtime when warm, humid air from the south mixes with Canada's cold front, generating thunderstorms and tornadoes.
These weather systems cause torrents of rain, forceful wind, and lightning shows that can devastate homes and businesses throughout the Dallas and DeSoto communities.
When these spring showers create water damage inside your property, mold spores can blossom within 24 hours of being exposed to the moisture. Fortunately, 911 Restoration of Dallas will provide mold removal services in Dallas quickly to prevent infestations from spreading.
Technicians act fast when dealing with water emergencies, which allows us to stop mold from growing altogether. We keep the Dallas office open around the clock so property owners can get in touch with staff members immediately.
Sometimes property owners are unaware that they need to receive mold decontamination services and, in these cases, we will provide property owners with a free visual mold inspection. In our efforts to provide you with a Fresh Start, the repair techs want to make sure you are healthy and safe in your home, which is why we make it easy to receive this initial survey.
Call 911 Restoration of Dallas if you so much as suspect mold may be growing in your property and our technicians will provide you with thorough mold decontamination services. Call us at 972-217-8245 and allow us to provide you a free visual inspection.
IICRC Certified Mold Remediation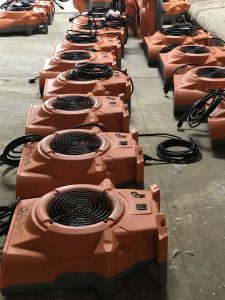 It's important that property owners can trust the company they hire to conduct mold removal in their homes. When done incorrectly, spores can spread to other parts of the property that were not previously contaminated, making the infestation harder to contain.
911 Restoration of Dallas regularly gets calls for mold inspections, and they understand the specific ways that mold commonly grows inside of homes and businesses.
In the summer the scorching temperatures cause property owners to run their air conditioning unit around the clock. Mold can quickly infest the drywall when water is dripping from the AC vent into the ceiling, causing rot and other issues.
Our repair techs know to look in your AC vent and other out of reach places, such as the crawlspace and air ducts, to thoroughly clear your property of every sign of mold growth.
Mold causes allergies and respiratory problems, which are issues 911 Restoration of East Dallas takes seriously. So, for the sake of your health, we urge you to call us if you suspect mold may be growing in your property. call 911 Restoration of Dallas at our number 972-217-8245
A Free Visual Mold Inspection For Homeowners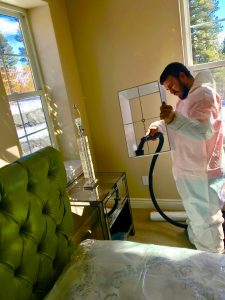 Our goal is always to put the customer first, and that means making it as easy as possible for property owners to receive mold damage restoration services in Dallas.
Some customers may be concerned about what a mold inspection costs, so to alleviate that concern, the repair techs always provide property owners with a free visual inspection.
While surveying the premises, mold remediation specialists in Dallas will check for mold on the walls, ceiling and other more uncommon areas, such as inside of pipes. Pipe mold is usually the result of an unmitigated leak that has resulted in water damage. Please call 911 water damage experts at 972-217-8245
Technicians routinely check for water damage during their investigation since mold and water damage go hand-in-hand.
By administering comprehensive restoration services, customers won't have to turn to any other company once they hire 911 Restoration. When you need a Fresh Start from a mold infestation, call the technicians at 911 Restoration of Dallas, and they will give you the peace of mind you deserve.
Serving the communities of Canton, Cedar Hill, Dallas, Ennis, Garland, Grapevine, Kaufman, Lancaster, Red Oak and surrounding areas.