Mold Removal Dallas
Mold removal from 911 Restoration Dallas comes with a free visual inspection for homeowners because we know how serious the situation is.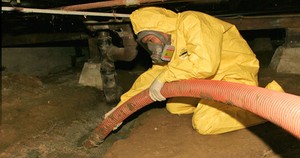 We act fast, arriving at your door within 45 minutes of your emergency call and use the best remediation techniques to make your home is safe again without sacrificing its integrity.
In our efforts to provide you with a fresh start, we make sure you are healthy and safe in your home.
When you call our mold removal Dallas team to handle the fungus and spores, you know you are getting a fair, professional service because we are licensed, insured, and bonded to deliver such a job.
Call 911 Restoration if you so much as suspect mold, through scent, sight, or even just an increase in breathing trouble and we will be there with our same day service to eradicate the issue.
Mold Testing in Dallas
The owner of 911 Restoration Dallas, had quite a few calls for mold inspections recently. These come in all sorts of scenarios.
It could be that someone thinks they see mold on their walls, smells something musty in the air, or simply notices an increase in coughing and sneezing.
While all of these scenarios could be mold spores or something entirely different, it is a good idea to contact our mold removal Dallas professionals to ensure that, if the fungus does exist, it can be handled appropriately.
Mold causes respiratory issues, including allergy and asthmatic symptoms. We urge you to call us if you suspect mold to keep your property and family safe.
One of the recent customers had never dealt with mold before, so when she smelled musty air in her home and recognized the scent grew worse in the rain, she called 911 Restoration Dallas.
We assured her that we would be there with testing equipment to check the air quality and any possible leaks. As mold can grow almost anywhere that excess moisture exists, we knew that if we found a leak, we would find mold.
A Free Visual Mold Inspection for Homeowners
Sure enough, there was a celling leak that needed immediate attention in order to stop the water flow and thriving mold colony. Our mold removal Dallas Specialists knew what needed to be done.
With respirator masks in place, the mold abatement began.  Soon, the customer was able to return to her home and breathe easy even during the rainy days.
Our goal is to always put the customer first, and that means returning you to a healthy environment. In a separate incident, the 911 Restoration mold removal Dallas staff was needed after a customer was having her new dishwasher professionally installed.
The company doing the installation recognized that the previous unit had spread water and mold behind the counter.
We received the call and got to the home as soon as possible. The customer was a little worried about the price, having just paid for a dishwasher, and installation that needed to now wait until the mold decontamination was finished.
She was ecstatic when she found out about our free visual inspection. With the mold so prominent, it was easy to determine the type and proper repairs.
We finished the job quickly and thoroughly so the customer could get on with her life. When you need a fresh start after fungus moves into your home, call 911 Restoration and our mold removal Dallas technicians.