Sewage Backup Cleanup in Dallas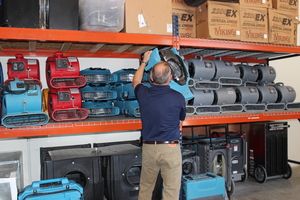 Every property owner fears the dreaded sewer backup in Dallas.
At 911 Restoration of East Dallas, we don't blame you. Our expert staff has experienced their fair share of sewer water disasters, ranging from minor toilet water damage to full-blown basement sewage flooding. They've seen time and again that it doesn't matter how big or small your backup may be compared to anyone else's. If there's sewage in your home, you've got an emergency on your hands.
And you can count on 911 Restoration of Dallas to deliver emergency service.
Dedicated staff are standing by 24/7/365 at 972-217-8245, ready to take your call. Whether your toilet has overflowed at 2 p.m. on Christmas Day or a midnight storm has flooded the sewage system, sending black water up through your pipes, 911 Restoration is available and eager to serve. The sewage cleanup technicians even guarantee a 45-minute arrival time, so you're not left waiting and wondering when relief will come.
Our specialists know how stressful sewage backup in Dallas can be. Not only does hazardous black water pose a threat to your health and potentially damage your property, but sewage removal is a cost you hadn't planned for. You can trust the staff at 911 Restoration of Dallas to take every possible step towards reducing the cost of restoring your property. They work quickly to minimize damage. They offer comprehensive service including mold inspection Dallas to make sure today's sewage backup doesn't lead to future water damage issues down the road. They even help you understand your insurance and file a claim with your provider.
All sewage cleanup techs are IICRC certified and highly trained. They know how to do it all, and they know how to make it affordable, too.
With 911 Restoration, today's unpleasant disaster will be a vague memory before you know it. If you're dealing with a sewage backup in Dallas, DeSoto, Cedar Hill, or the surrounding area, contact 911 Restoration of Dallas today. Technicians will have your home or business better than new before you know it. call us 972-217-8245
Speedy Sewage Water Damage Repair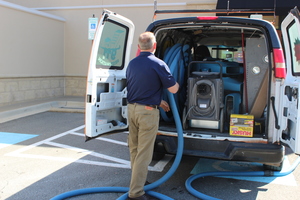 No matter the extent of your damage, a sewage backup is always an emergency.
Even clean water can do irreparable damage when allowed to linger on your property. It doesn't matter where the water sits. As invincible as your concrete basement floor may seem, even that surface can suffer damage from standing sewage water. Wastewater seeps into concrete, and if you don't immediately call an expert 911 water damage experts to remove the sewage and dry out the floor completely, you risk future mold infestations.
Moreover, a sewage water backup poses notable risks to human health. Black water often contains numerous viruses and bacteria that can introduce illness to your home or business.
When the sewage restoration technicians of 911 Restoration first arrive at your property, they don't simply see a sewage cleanup job. They see a neighbor at risk of property loss and disease. That's why they don't waste a moment in removing the sewage and repairing the damage. They understand the urgency you feel to get sewage water out of your home, and they do whatever it takes to make your property better than new as quickly as possible.
Don't live with a backup one second longer than you have to. Call the sewage cleanup experts at 911 Restoration of Dallas for immediate, knowledgeable service. Call us at 972-217-8245 and allow us to provide you a free visual inspection.
Comprehensive Sewage Restoration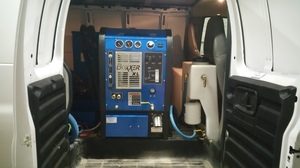 Like any form of water damage, sewage backup and toilet water damage create varied and complicated cleanup needs. No two incidents are alike, so 911 Restoration is prepared to respond to the exact needs of your unique situation.
If the sewage backup is extensive and your belongings are at risk, the dedicated staff packs out and stores unharmed items to ensure they remain safe during the sewage cleanup process. They remove the sewage water, then sanitize every square inch of the affected area to make sure you, your family, your pets, your coworkers, or your customers are all safe from disease-causing bacteria. Finally, they dry and dehumidify the area to discourage mold growth.
They even offer a free visual mold inspection for property owners. It may seem early to worry about mold, but if any surface of your property has been left damp for more than 24 hours, that's all the time mold spores need to start an infestation. If your sewage cleanup staff finds mold, they even have the expertise to remove the colony.
A sewage backup can make your property feel like a miserable disease trap. 911 Restoration of Dallas can make sure that feeling is only a fleeting one. With prompt, expert service, our technicians will have your home or business feeling fresher and healthier than it ever has before.
Call us 972-217-8245 today for a Fresh Start.
Serving the communities of Canton, Cedar Hill, Dallas, DeSoto, Lancaster, Ennis, Fair Park, Garland, Grapevine, Kaufman, University Park, Red Oak, South Dallas, Terrell and surrounding areas.