Disaster Restoration in Dallas
When it comes to disasters, the good people of Dallas rely on our expert disaster restoration Dallas team with 911 Restoration Dallas to get them through the challenges of these tough times.
No matter what form the disaster takes, from a local area flooding event to a severe storm or even a hurricane water damage inducing situation, our disaster restoration Dallas crew can handle it with ease.
To have this level of skill and preparation requires years of training, IICRC certification and a bevy of experience that can't be found anywhere else but the field.
If your home is underwater, being hit by high winds, or pelted with hail, don't wait another minute to get professional help with your restoration needs. Contact the disaster restoration Dallas team today at 911 Restoration for everything!
De-Mystifying Dallas Disasters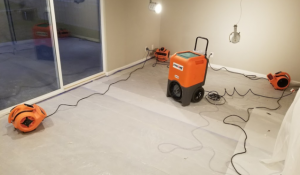 Our disaster restoration Dallas team has been through every imaginable kind of disaster situation that exists in this industry and that heightened level of experience has given them the ability to solve any form of challenge that comes their way.
Our team also know that Dallas is perfectly situated to be prone for some of the most devastating kinds of disasters that exists.
This is why our disaster restoration Dallas staff are prepared with access to a call center and national support network that can give a hand with any sort of trouble that arises.
Our disaster restoration Dallas experts know that quick action is a decisive way to mitigate most disaster situations, but that's only part of the equation. To amplify our abilities and those of our staff, we also bring the latest suction and drying equipment to every job that we endeavor.
If your home is amid a disaster of any kind, don't wait for it to evolve. Contact our disaster restoration Dallas specialists with 911 Restoration Dallas today and get help with anything and everything you need!
High Winds and Heavy Rain Creates a Local Area Disaster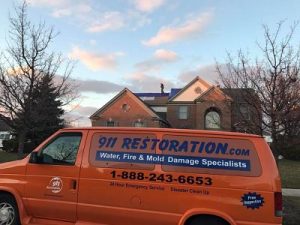 Much of the time our disaster restoration Dallas team takes on challenges that are too in-depth for most people such as pipe bursts, water heater failures and other such situations.
But there are many occasions when pockets of weather and chaos pick up to form local area disasters that require the trained and skilled hands of professionals like our disaster restoration Dallas staff to take on.
When this disaster event occurred, our disaster restoration Dallas crew was right there and ready within 45 minutes to take on the situation with total control and expertise.
This quickness saved many homes from the water damages when it lingers for too long. This can include mold contamination and even structural loss due to liquefaction or deterioration of the structural integrity of the dwelling.
In addition to our fastidious skills with disaster restoration, he also took on the project of helping everyone in the area with their insurance paperwork too because he is a total professional for any situation, but especially so when disaster strikes.
If your home is already dealing with a disaster of some kind, then don't hesitate to contact the disaster restoration Dallas crew with 911 Restoration Dallas today!