Disaster Restoration in Dallas
When there's a disaster, 911 Restoration of East Dallas responds to the call.
Our dedicated emergency disaster cleanup service staff provides a range of flood cleanup, fire, mold inspection, mold removal in Dallas, and smoke removal services with an arrival time of 45 minutes.
From a local area flooding event to a severe hail or winter storm, our storm restoration in Dallas team can rise to the challenge with speedy and reliable techniques for water damage restoration Dallas.
As a nationwide franchise and water removal company, we customize our restoration services to meet your unique repair needs. Some locations may be hit hard by winter storms, flooding, earthquakes, or other natural disasters. As a company specializing in water damage restoration, you'll get the support you need 24/7/365 at 972-217-8245.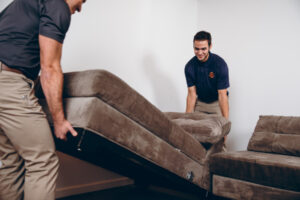 Our 911 Restoration of Dallas team is IICRC certified in full-service renovation, water damage inspection, and emergency disaster services:
Water damage restoration
Fire restoration
Sewage cleanup Dallas
Property sanitization and disinfection
Mold remediation, mold removal, mold inspection
And more
If you've ever experienced a flooded basement in Dallas, sewage backup, burst pipe, or some other disaster, we have you covered. As water clean up service experts, we can take care of repairs or provide mold inspection and Dallas-based mold remediation services to extract moisture from your space to prevent long-term damage.
Our emergency restoration experts provide full transparency and regular communication so you know all the costs upfront for Dallas-based water damage restoration or flood cleanup.
As a water damage inspection company, we understand how stressful this time can be. If your home is experiencing a flooded basement in Dallas, high winds, a frozen or burst pipe, don't hesitate to contact the disaster cleanup contractors in Dallas today!
The Fastest Emergency Restoration in Dallas
Dallas can be prone to a series of weather disasters. For instance, high winds and heavy rain can cause a whole host of problems to your property. From broken water pipe repair to flood cleanup, mold remediation, mold decontamination, and smoke removal, our Dallas disaster restoration staff treats your property as if it were their own. They understand the urgency behind quickly restoring and repairing leaks and providing timely and professional commercial restoration or residential services.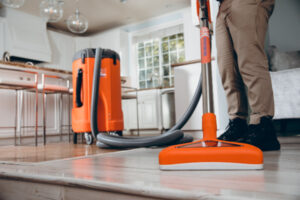 Unfortunately, water damage is something that many homeowners and business owners deal with in disaster scenarios. To prevent further structural damage, it is important to find a trusted water extraction company that can address a range of disasters such as a flooded basement, a fire hose flood, or mold removal in Dallas. Our mold decontamination experts can help remove moisture.
As a trusted nationwide water clean up service with locations across the U.S., our company's agility and quickness to flood cleanup in Dallas has saved many homes from experiencing extensive water damage. We've helped customers with mold remediation and mold decontamination techniques for residential and commercial restoration in Dallas.
Our emergency staff is here for you 24/7, working swiftly and efficiently to remove mold, water and dry your property quickly during our routine flood cleanups, mold decontamination, and mold inspection in Dallas. so contact us today at 972-217-8245
Our versatility and ability to cover a wide range of emergency Dallas disaster restoration services makes us the choice as the premiere water extraction company serving Dallas and surrounding regions
A Fresh Start After Disaster
Starting over after experiencing a disaster to your property can be difficult. At 911 Restoration of Dallas, we strive to embrace the Fresh Start Philosophy. For us, every disaster is an opportunity to lift spirits and rebuild lives one repair and residential or commercial restoration at a time.
From mold inspection, mold removal, mold decontamination, fire cleanup, to other emergency disaster restoration services, we are committed to repairing and restoring your property and leaving it better than it was before.
With our swift repairs and techniques, our staff is also committed to helping this stressful time become less stressful. We'll go over services that are covered by your insurance provider and maintain communication throughout the residential or commercial restoration project.
We understand that time of of the essence. Our disaster restoration Dallas experts utilize the latest industry training to deliver the latest suction and drying equipment to every disaster restoration project we tackle. From mold remediation techniques to address the root cause of flooding and other structural damages — no problem is too difficult to handle.
When you've dealt with a flooded basement, extensive carpet water damage or are in need of mold inspection, mold remediation, our experts at 911 Restoration of Dallas can help. Call us at 972-217-8245 and see how we can help you.
Serving the communities of Canton, Cedar Hill, Dallas, DeSoto, Lancaster, Ennis, Fair Park, Garland, Grapevine, Kaufman, University Park, Red Oak, South Dallas, Terrell and surrounding areas.