Dallas County
Hurricanes, tornadoes, and floods frequently hit Dallas County, causing home and business owners to take precautions throughout the year to avoid property and water damage.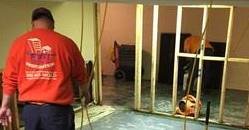 911 Restoration of Dallas understands that a storm can strike at any time, day or night, which is why their technicians are available 24/7/365 at 972-217-8245 to assist you with water damage restorations.
If you experience a water emergency, whether it be in Balch Springs or Lancaster, the water damage restoration professionals guarantee to be at your property within 45 minutes, no matter where you may be in Dallas County.
The experts at 911 Restoration of Dallas will provide a free visual inspection for property owners when they arrive on the scene, doing everything they can to ensure they catch all appearances of water damage on the property. All of the Dallas County technicians are IICRC certified and licensed, bonded, and insured, so you can feel completely protected when you hire the water damage restoration and mold removal unit.
It is important that all of our customers feel safe with us conducting repairs in your property, which is why our team works hard to show you that we genuinely care and understand your needs. So, call 911 Restoration of Dallas the moment you notice any sign of water damage infiltrating your home or business.
Residential And Commercial Water Extraction
911 Restoration of Dallas realized that owners of both commercial and residential properties need expert water damage restoration and mold removal services.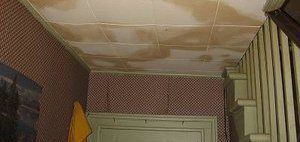 If you own a home or run a business, it is essential to keep it clear of all water issues, such as ceiling leaks, flood damage, and pipe bursts.
Water damage can lead to mold infestations when they are not taken care of quickly, which is why 911 Restoration of Dallas works quickly no matter where you live in Dallas County.
Whether you live in Balch Springs or Hutchins, the professionals in Dallas County will provide you with speedy water damage repair, no matter what type of restoration services you may require. Water pipes tend to break in older homes, and when they do, gallons of water can spray into your property, requiring expert water damage restoration services as quickly as possible. Call us at 972-217-8245 and please allow us to offer you a free visual inspection.
You can count on us to handle all repairs for pipe bursts, as well as conduct any mold removal services that may be required. So, call the mold removal professionals in Dallas County when you need a water mitigation company who will act in your best interests.
Cleaning Mold Out Of Homes And Businesses In Duncanville
Certain types of mold can quickly grow inside of a home or business, especially if there is water damage present. The materials found inside of these properties make for the perfect food for molds, such as wood, cardboard, paper, and cotton. When moisture issues are thrown into the equation, then an infestation can begin.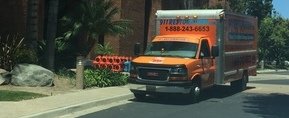 Within 24-48 hours of being exposed to water, mold spores can begin to grow, making it important to act as soon as signs of a mold infestation are discovered inside of your property.
911 Restoration of Dallas takes mold infestations seriously, so when a customer calls in need of mold removal service their technicians act fast. They will inspect inside of walls, air ducts, crawl spaces, and all the other hard to reach places to remove every trace of mold and mildew.
Water damage restoration is a crucial part of the mold removal process. The two issues go hand in hand, encouraging both to get worse as the days go on, especially if there is an existing wall or ceiling leak inside of the structure. So, when you are in need of mold and fungi specialists who can implement both water damage restoration and mold removal services, call 911 Restoration of Dallas. Please call us at 972-217-8245
Proudly serving Dallas County and the surrounding cities:
Dallas

Balch Springs

Cockrell Hill

DeSoto

Duncanville

Farmers Branch

Hutchins

Irving

Lancaster

University Park

Wilmer