Water Damage and Mold Removal in Ellis County
For Ellis County home or commercial property owners, water damage is something that they never want to happen to their building. Unfortunately, flooding can happen to anyone. In an instant,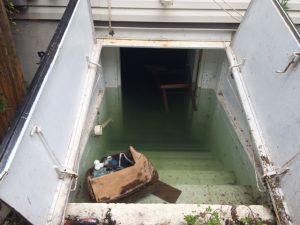 you can be knee-deep in water due to a burst pipe, basement flooding, or ceiling leak. Water damage acts fast and within mere minutes, will start destroying your beloved possessions. If left unattended to, stagnant water can ruin the structural integrity of your building and even cause health problems. This is why it's vital to act fast and call a water damage restoration team that you can trust.
911 Restoration of Ellis County is just that company. Our expert technicians are fully licensed, insured, and bonded and will be at your door within 45 minutes of your initial phone call. We understand that timing means everything when it comes to water damage, and this is why we are ready to start work 24/7/365.
Water Damage Restoration with a Caring Touch
Seeing high water in your residential or commercial property can be a harrowing experience. The sight of your personal possessions under water and the thought of the costly repairs can cause a huge amount of stress and fear.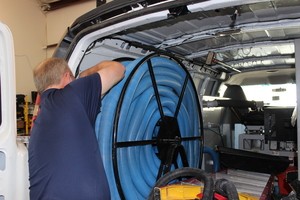 The caring professionals at 911 Restoration fully understand your situation and are here to help. We not only will provide you with expert water damage cleanup services, we'll give you a shoulder to lean on when you need support.
Our "fresh start" approach enables us to put our customers at the focus of our attention. No matter how big or small the damage may be, we can offer you the guidance and support you need and deserve during this troubling time. Providing unparalleled customer service to our clients is a promise that we keep every day.
We recently worked with a family located in Cedar Hill. Their basement flooded and they were distraught. 911 Restoration completely extracted the water from their home and dried and dehumidified the building. We were also able to put their minds at ease by doing the job swiftly. Our techs explained that no mold was present in the house after conducting thorough mold tests and that their children were safe.
Mold Removal Services in Ellis County
Water is a tricky substance. If you tried to dry your home after a flood by yourself, you could have missed some water that leaked under your carpet or into your walls. This stagnant water creates a breeding ground for mold and other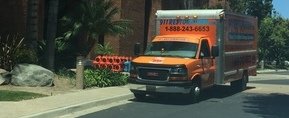 fungi, leading to more problems than just soggy carpeting.Mold can be an invisible intruder, growing behind and around dry wall. It spreads quickly, so a minor mold infestation can sw
iftly escalate into a major problem. Not only will the mold eat away at every surface it grows on, it can also affect your health. Mold-related health issues can include upper respiratory infections, sneezing, coughing, wheezing, and heightened asthma or allergy symptoms.
If you suspect that your commercial or residential building might have a mold problem, it's imperative that you call 911 Restoration of Ellis County right away. We are highly trained mold removal specialists that can get your home or business back to normal right away.
Your safety is our main concern. This is why we provide our expert mold removal services 24/7/ 365. Whether you live across town or on the other side of the county, we'll be at your location within 45 minutes.
Other benefits you get from working with us include:
o   A free visual inspection for property owners only
o   Leak detection and leak repair
o   A free insurance consultation
o   Total water extraction, dehumidifying, and drying
o   IICRC certified mold removal company
o   Third-party mold testing at labs
o   And much more!
911 Restoration of Ellis County employs only the best technicians in the industry. This knowledge paired with our state-of-the-art equipment guarantees that any water damage restoration or mold removal 
services that you need will be performed quickly and efficiently. Whether it's day or night, we'll be at your location right away to start the restoration process and help you get back to normal.
We proudly serve the residents of Alma, Bardwell, Cedar Hill, Ennis, Ferris, Garrett, Glenn Heights, Grand Prairie, Italy, Mansfield, Maypearl, Midlothian, Milford, Oak Leaf, Ovilla, Palmer, Pecan Hill, Red Oak, Waxahacie, and Venus.
If your home or commercial building has experienced flooding and you need water damage remediation services, call 911 Restoration immediately. We will be at your property right away to help you get back on track.