Water Damage in Canton
When pipe bursts, sewage backups, or storm damages occur, the experts at 911 Restoration of Dallas is the water mitigation company that you can always trust to be there. Our technicians are available 24/7/365, so the Canton community can receive professional water damage restoration immediately. 911 Restoration has the flood cleanup equipment, expert training, and years of experience needed to provide the highest level of water damage restoration in Canton. When time is of the essence, and you need an emergency response, 911 Restoration of Dallas will be at your door within 45 minutes of receiving your call. Property owners will receive a free visual inspection as soon as technicians get on the scene.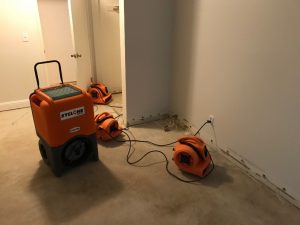 If you feel the impact of flood damage, it's crucial that the water damage is repaired up right away. This will prevent further harm to your home, like mold growth and wood rot.
911 Restoration's lighting fast response allows their technicians to work on the leak or flood problem right away, getting your home or business back in shape in no time.
Once the specialists arrive, property owners can expect to receive expert flood cleanup, leak repairs, and customer service. We handle every job with a professionalism that is not matched by any other restoration company.
During the visual inspection, technicians will figure out the best course of action to repair your property and develop the most affordable strategy. Call 911 Restoration of Dallas today to receive a Fresh Start.
Preventing Mold With Immediate Water Damage Restoration
Water damage situations like plumbing leaks and ceiling leaks can eventually lead to excess moisture buildup within your home or business. That buildup creates the ideal environment for mold to start growing within your property.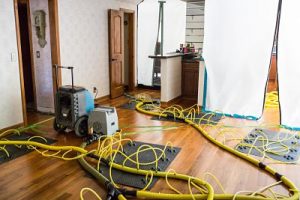 Mold infestations can quickly deteriorate the wooden components of your home and can spread spores via the air that can trigger respiratory problems like asthma.
There are several signs that mold has started to grow within your property, such as pink or black spots on ceilings, walls, or rafters, noticeable dampness within the rooms of your home, a moldy smell within your home, and damp furniture within a room.
It is vital to your health to pay attention to these signs and reach out for professional assistance as soon as you begin to notice them anywhere in your property.
911 Restoration of Dallas understands the strong connection between mold and water damage, which is why their technicians routinely look for mold when they are called to administer flood cleanup in Canton.
If we detect any signs of mold growth, technicians will begin to formulate a plan to altogether remove the toxic element from your home or business. Technicians will set up containment barriers to stop the spores from spreading to other rooms.
Our highly trained technicians understand what services are needed to make your property clean and safe again. So, call 911 Restoration of Dallas today to get the peace of mind you deserve.
A Water Mitigation Company That Will Be There Around The Clock
With all of our training, equipment, and experience, our repair techs can offer their customers comprehensive water damage restoration. Staff members can help you with every aspect of the repair process, including insurance assistance.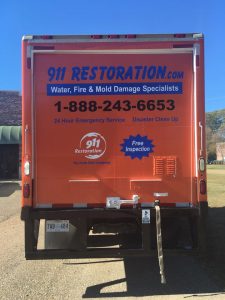 Many customers call with questions about the cost to mitigate a water intrusion and the logistics of the insurance process.
If you have never filed an insurance claim before we understand that it can be overwhelming, especially with an issue as significant as water damage. Our staff is here to help, and they will do so by offering their customers a free insurance consultation.
A professional will go over your policy with you to help you figure out your coverages and submit your insurance claim. 911 Restoration even facilitates direct insurance billing for your convenience.
Our team is trained to answer any question you may have about insurance, water damage restoration, mold removal, or anything else that might be concerning you.
When you need answers, call 911 Restoration of Dallas. Not only will they provide you expert flood cleanup services, but their technicians will show you that water damage is just a stepping stone to a Fresh Start.
Servicing the cities of Canton, Cedar Hill, Dallas, DeSoto, Lancaster, Ennis, Fair Park, Garland, Grapevine, Kaufman, Red Oak, South Dallas, Terrell, University Park, Quinlan, and surrounding areas.