Water Damage Grand Prairie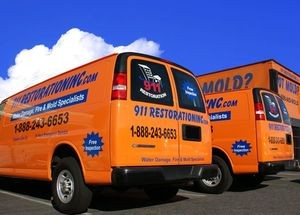 911 Restoration Dallas has over 35 years of experience to offer the residents of Grand Prairie in regards to all their flooding damage needs.
Flash Floods cause more property damage than any other weather related disaster. They happen fast, and most of the time homeowners have only enough time to protect themselves and not their homes.
A 45 Minute response time and same day service means homeowners get help, fast. We are insured, licensed, and bonded, so your worries are over when we walk through your door.
We believe that everyone deserves a new beginning, which is our fresh start guarantee. Your second chance includes a renewed state of mind, calmness, and a new start that is better than days past.
Call the expert team at 911 Restoration Dallas; we are available 24/7, 365 days of the year.
A Fresh Start for a New Tomorrow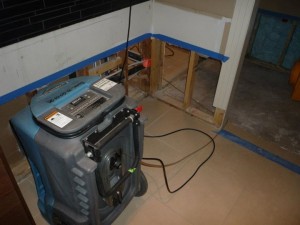 A home disaster leaves you with a fractured state of mind, our water damage Grand Prairie team brings the Fresh Start Attitude, which gives you back your peace of mind.
The second chance starts with our IICRC certified technicians.
The rigorous courses IICRC has to offer makes us experts in repairing any damage. From carpet drying, wood floor restoration, to surface sanitation, we fit the bill for all water damage restoration work.
This is why our team comes equipped with hazmat suits, dryers, blowers, humidity detectors and infrared cameras.
Furthermore, odors caused by bacteria can linger for months after water damage, which serves as a constant reminder of the disaster.
We get those odors out, so that your peace of mind last for years to come.
The technicians at our water damage Grand Prairie team are trained to safely handle caustic chemicals involved in the odor removal process. We penetrate surfaces and fibers to remove any compounds and bacteria that produce odors.
Mold: Another Water Problem Effect
F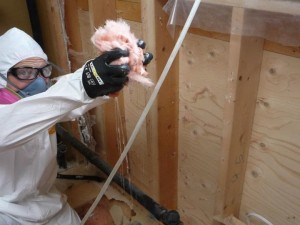 ollowing water damage, trapped moisture in between walls or crawl spaces is optimal for mold growth. Mold eats away at organic material as it grows, which puts structural keystones, such as wooden studs and load bearing beams, at risk for decomposition.
Homeowners should take advantage of our free home inspection if they have any concerns about mold growth, or anything else.
Call 911 Restoration when disaster strikes, we will be there for you.