Water Damage in Fair Park
Having the technicians at 911 Restoration of Dallas standing by at all hours of the night is your best resource for mitigating leak and flood damage. Whether a tornado or a pipe burst cause the water damage, customers can depend on our water mitigation company to help. Repair techs guarantee to arrive within 45 minutes of receiving your call for emergency water damage restoration. 911 Restoration's office is open around the clock, making our technicians available 24/7/365. Once repair techs arrive on the scene, they will give the property owner a free visual inspection.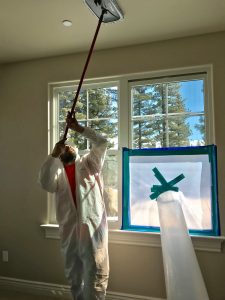 It doesn't matter what type of water issue you are experiencing, the experts at 911 Restoration of Dallas know how to get your property repaired and dried quickly.
Once staff members get the details of your situation, our representatives will dispatch a repair team to your home or business. Technicians are ready to implement same-day, water damage restoration in Fair Park as soon as they arrive.
Customers can trust that the repair workers they hire are fully prepared to repair the damage in your property by any means necessary. Not only will they administer water damage restoration, but they will conduct mold removal as well.
The entire water cleanup operation is licensed, bonded, and insured for the protection of every customer. We even hire IICRC certified technicians who have decades of experience conducting leak and flood cleanup in Fair Park.
Technicians never want to make you wait for assistance, especially when it comes to water damage, which is why service agents are always standing by to take your call. So, call 911 Restoration of Dallas to receive expert flood cleanup today!
House Water Leaks Can Lead To Extensive Mold Damage
Sometimes plumbing problems can be easily discovered, but there are moments when the situation is less obvious.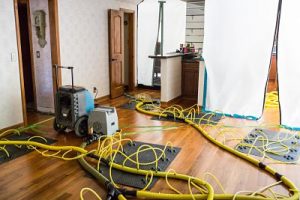 If you notice that there is moisture underneath a sink, it may not initially seem like a big deal. However, it is crucial to understand that a slow leak can cause significant issues.
Areas of the property that are prone to staying warm, damp environments, such as a sink cabinet, attic, and crawlspace, make the perfect space for mold to grow.
It only takes 24-48 hours for mold to grow under the right conditions. The fast pace at which mold can infest an area is why it is so important to get mold specialists to your property as soon as possible.
Technicians will not only provide mold removal services, but they will also make repairs for pipe bursts and other plumbing issues that may be causing the infestation. Our water damage restoration company will prevent a mold from affecting your home or business with comprehensive water cleanup, drying, and mold decontamination services.
Call 911 Restoration of Dallas as soon as you notice signs of water damage or mold. Our repair team will give you peace of mind that your property will be clean and dry again!
Restoration Contractors The Fair Park Community Can Trust
911 Restoration is the water mitigation service provider that you can depend on to get your property cleaned up, all while keeping your out-of-pocket expenses down.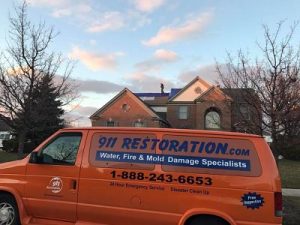 911 Restoration of Dallas consistently offers the most affordable prices in the industry. We want to make it possible for everyone in the Fair Park community to receive leak and flood cleanup services.
On top of providing competitive prices, 911 Restoration also works with all insurance companies. A staff member will provide you with a free insurance consultation to help you get the most coverage out of your policy.
Many customers have never had to file a claim for water damage restoration before. To make the process easier, staff members will submit all the information for you, along with facilitating direct insurance billing.
Customers can be sure that they have the most qualified crew working for them. Providing you with exceptional customer service is the top priority for every job. Making you feel satisfied is what proves to our team that we have achieved a job well done.
We want to make sure you receive the Fresh Start you deserve. So, call 911 Restoration of Dallas as soon as you need leak repair or flood cleanup services today!
Servicing the cities of Canton, Cedar Hill, Dallas, DeSoto, Lancaster, Ennis, Fair Park, Garland, Grapevine, Kaufman, Red Oak, South Dallas, Terrell, University Park, Quinlan, and surrounding areas.