Water Damage and Mold Removal Rowlett
When you call the mold removal Rowlett specialists at 911 Restoration of Dallas, you can rest assured that they will properly and safely get rid of every trace of fungus on your property.
The main reason our water damage Rowlett pros move quickly in these situations is because if mold spores are in the air, and those living in the home are inhaling those spores, it can possibly cause health issues, such as:
Asthma

Coughing

Wheezing

Sneezing

Itchy eyes

Headaches

Respiratory Issues

Sinus Problems

Skin rashes
Even if you are unsure if you have mold growing in your home, you can reach out to our mold removal Rowlett crew and we always provide you with free home inspections as soon as we arrive on the scene.
Homeowners can call us literally anytime to schedule an appointment with our water damage Rowlett unit, because we are available 24/7/365 to get you the quickest assistance in the industry.
Our IICRC certified mold removal Rowlett operation will always act quickly when it comes to cleaning up fungus, meaning we will arrive within 45 minutes of receiving your call. Reach out to us when you notice any sign of mold growth or water damage, and our water damage Rowlett workers will sanitize your home today.
We Will Make Your Home A Healthy Living Space Again After A Mold Invasion
Our mold removal Rowlett members are in all fungus damage restoration services, as well as being trained to repair any water damage that may have caused this mold growth in the first place.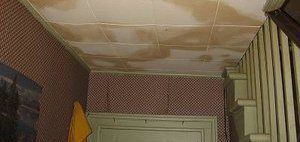 As soon as our licensed, insured, and bonded water damage Rowlett techs get on the scene you can relax, because we will take over everything from that point on.
The first thing our mold removal Rowlett experts will do is check the entire household for the presence of mold, ensuring that everyone is on the same page about the work that needs to be done.
We have many years of experience in the mold removal field, so we know exactly what to look for and where to look for it in order to conduct a successful cleanup.
Call our water damage Rowlett professionals today and we will do whatever it takes to make your home a clean, healthy space for you and your family.
Our Water Damage Team Take It Upon Themselves To Keep You Safe
When you are ankle deep in water it can be an overwhelming time, which is why our mold removal Rowlett team will do all they can to ensure your wellbeing.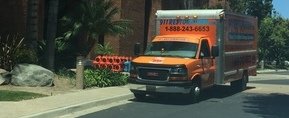 Our mold removal Rowlett staff wants you to know that we are here to help you with whatever assistance you may need, from understanding the work that needs to be done on your home to filing your insurance claim.
We have many years working with insurance providers, so you can count on us to submit all the information they need to get you the financial assistance you deserve.
Call our water damage Rowlett technicians at 911 Restoration of Dallas today, and we will make sure you get the most affordable water and mold damage restoration services in the industry.