Water Damage in South Dallas
To get your home or business the most qualified water damage restoration after it has been affected by a tornado, hurricane, or flood, property owners need to contact 911 Restoration of Dallas. You can call our workers the moment the damage occurs, even if it is the middle of the night because we keep our representatives available 24/7/365. Once the technicians understand the magnitude of your situation, they will be dispatched to your property. They are guaranteed to arrive within 45 minutes of receiving your emergency call, no matter what the circumstances. Once technicians arrive, they will provide the property owner with a free visual inspection to determine the extent of the water damage and flood cleanup services needed.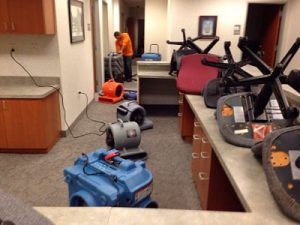 911 Restoration of Dallas employs IICRC certified repair workers who are experts at administering water damage restoration in both residential and commercial structures.
The entire organization is licensed, bonded, and insured, ensuring that its customers are protected fully when they work with our team.
Property owners can be sure that staff members will do everything they can to get you the quickest and most efficient leak and flood cleanup in South Dallas.
When it comes to water-based issues, our professionals will always implement same-day, water damage restoration services. That way, the property damage stays to a minimum.
The repair techs at 911 Restoration of Dallas have the best chances at recovering your home or business from flood damage. So, call our team members today, and they will give you the Fresh Start you need to move on from any water disaster.
Receive Speedy Water Damage Repairs To Prevent Mold Growth
Along with causing rot, warping, and rust, water damage can cause mold to grow within 24-48 hours of being exposed to moisture. Preventing mold infestations is one of the primary reasons our staff makes such an effort to customers around the clock with leak and flooding issues.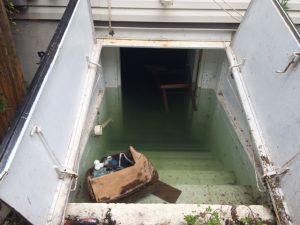 Our technicians want property owners to know that mold spores do not need much to begin infesting a property because as long as there are water and time, the spores can quickly develop into a full-blown infestation.
911 Restoration of Dallas knows precisely how to eradicate mold from inside your home or business, as well as assisting with preventative measures.
The mold specialists use top-of-the-line, mold removal equipment, and implement comprehensive water damage restoration techniques to take care of both the fungi and moisture issues.
After extracting the moisture and conducting water damage repairs, technicians will set up containment barriers. These structures ensure that the mold spores do not spread to other areas of the property during the remediation process.
911 Restoration of Dallas wants nothing more than to keep your property clean and safe for you and your family. So, call the flood cleanup company you can trust today!
A Water Mitigation Company That Makes Customer Service Their Priority
Our operation wants to make sure your property is in the best shape possible, meaning it is free of mold and water damage.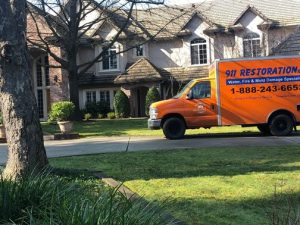 The only way to keep these issues at bay is to focus on preventative maintenance. Our technicians will help go over ways you can stop home water leaks and house flooding issues.
However, when you do need help, our repair techs will not only pump out the water and completely dry the area, but they also fix the problem right at the source.
Staff members will assist you in taking care of all aspects of the water damage restoration in South Dallas, including a free insurance consultation and assistance with filing your claim.
911 Restoration has been in the industry for a long time, and they know exactly how to work with your insurance provider to get you the best possible coverage.
Just leave the hard work to the professionals at 911 Restoration of Dallas. You can trust in our team to provide you with expert flood cleanup services, all while keeping customer service at the forefront. Work with the team you can trust to give you what you want and need out of a restoration company. Call 911 Restoration of Dallas today!
Servicing the cities of Canton, Cedar Hill, Dallas, DeSoto, Lancaster, Ennis, Fair Park, Garland, Grapevine, Kaufman, Red Oak, South Dallas, Terrell, University Park, Quinlan, and surrounding areas.