Water Damage in University Park
When you need professionals to repair leak or flood damage issues in your home or business, you can rely on 911 Restoration of Dallas to get your property fixed up in no time. Once service agents receive your call, they will dispatch technicians to your property. It doesn't matter what time it may be; they will arrive within 45 minutes to implement water damage restoration in University Park. The 911 Restoration office is open 24/7/365 because we know that water damage can strike at any time. Whether you incur flooding from a hurricane or home water leaks after a tornado, property owners can feel completely confident that our technicians will restore your home or business.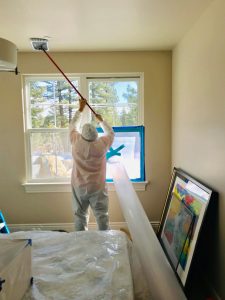 Customers can trust that when they hire 911 Restoration of Dallas, the job will get done correctly the first time around, ensuring that you won't need to find other repair workers later on down the line.
We work with IICRC certified repair techs that have decades of experience administering leak and flood cleanup services in residential and commercial properties.
911 Restoration wants to be your one-stop-shop for all your water damage restoration needs. Technicians will not only repair your current situation, but they will help you with precautionary maintenance to prevent future flooding issues.
When you need flood cleanup in University Park, call 911 Restoration of Dallas. Their technicians will provide property owners with a free visual inspection of the damage in their home or business today!
Your Toilet Can Prove Itself To Be A Source Of Water And Mold Damage
The crew at 911 Restoration of Dallas always wants customers to feel comfortable with the work being done on their property, no matter how severe the situation may seem.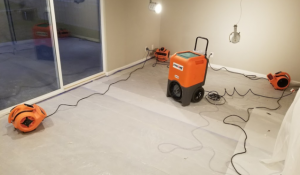 To keep you feeling secure in your environment, technicians will check the entire property as soon as they arrive on the scene.
Your plumbing system is a common source of water damage, and repair techs will regularly check the pipes to determine if they are the source of the leak or flood incident.
It is essential to 911 Restoration of Dallas that you know exactly what work needs to be done to your home before we start it because the technicians want to limit any surprises with the renovations process.
If your property happens to be impacted by plumbing leak water damage, repair techs will safely conduct the water damage restoration needed to sanitize the area thoroughly.
Flood cleanup procedures are virtually the same when dealing with sewage overflows, including water extraction and drying procedures. However, when dealing with a toxic substance, technicians need to wear safety gear and set up barriers to contain the black water.
Repair techs never want the property owner to attempt to clean up after a toilet flood since exposure to this gray or black water can be a risk to your health.
Customers can trust in 911 Restoration's ability to decontaminate and dry the affected home or business thoroughly. Call the water mitigation company you can trust to handle water sewage damage today. Our staff will make sure you receive the flood cleanup, and peace of mind, you deserve!
From Water Damage restoration To Insurance Help, We've Got You Covered
You can trust our team to help you with all aspects of the restoration process. Our help doesn't end when the water damage is gone.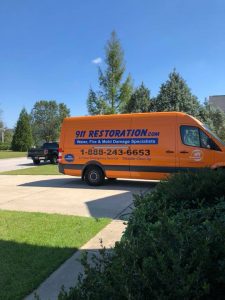 Staff members will assist you in filing your insurance claim by providing free insurance consultations.
Our professionals have worked with all different insurance companies over the years, and they know what information is needed to get you the best possible coverage.
911 Restoration knows that it can be confusing to understand what exactly is covered in your insurance policy, which is why we will submit your claim for you and provide direct insurance billing.
Customer service is the main component of a successful water damage restoration job, and it is the goal of our technicians to make sure every customer is satisfied.
Call 911 Restoration of Dallas when you need full-service restoration assistance from a water mitigation company that cares. Our technicians will work hard to give you the Fresh Start you deserve!
Servicing the cities of Canton, Cedar Hill, Dallas, DeSoto, Lancaster, Ennis, Fair Park, Garland, Grapevine, Kaufman, Red Oak, South Dallas, Terrell, University Park, Quinlan, and surrounding areas.